>> Save time on routine examinations <<
Simplify and objectify pupillary assessment
Examiner-independent results
Accurate measurements under all circumstances
Follow-up between shift changes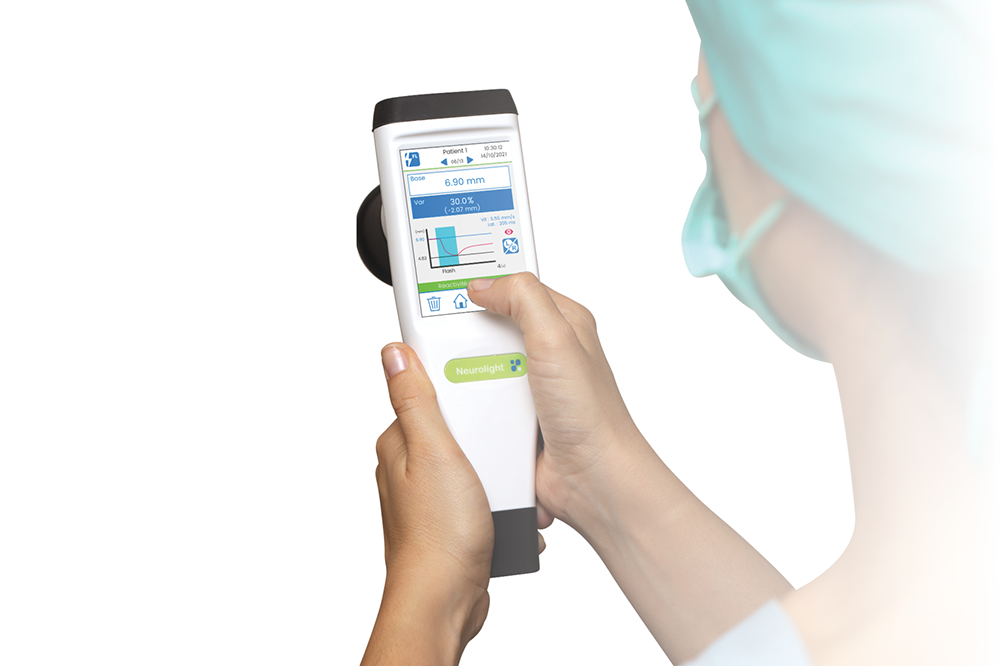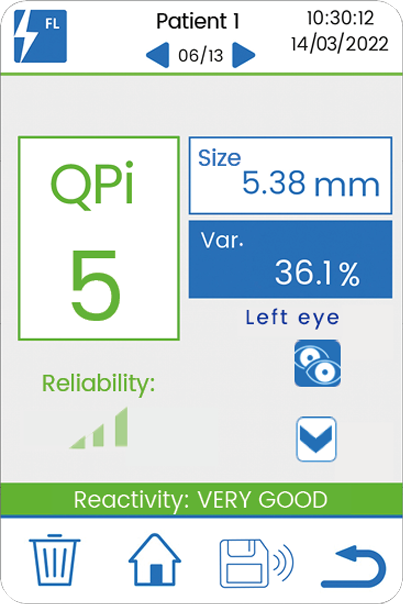 Quantitative Pupillometry Index
The QPi is the score allowing a quick interpretation of the pupillary light reflex of patients.
>> Automated Quantitative Pupillometry <<
Precise measurement of pupil size (miosis/mydriasis)
Quantitative measurement of the

Quantitative Pupillary Light Reflex (QPi Score)

Detection of anisocoria
Visualisation of trends for early change detection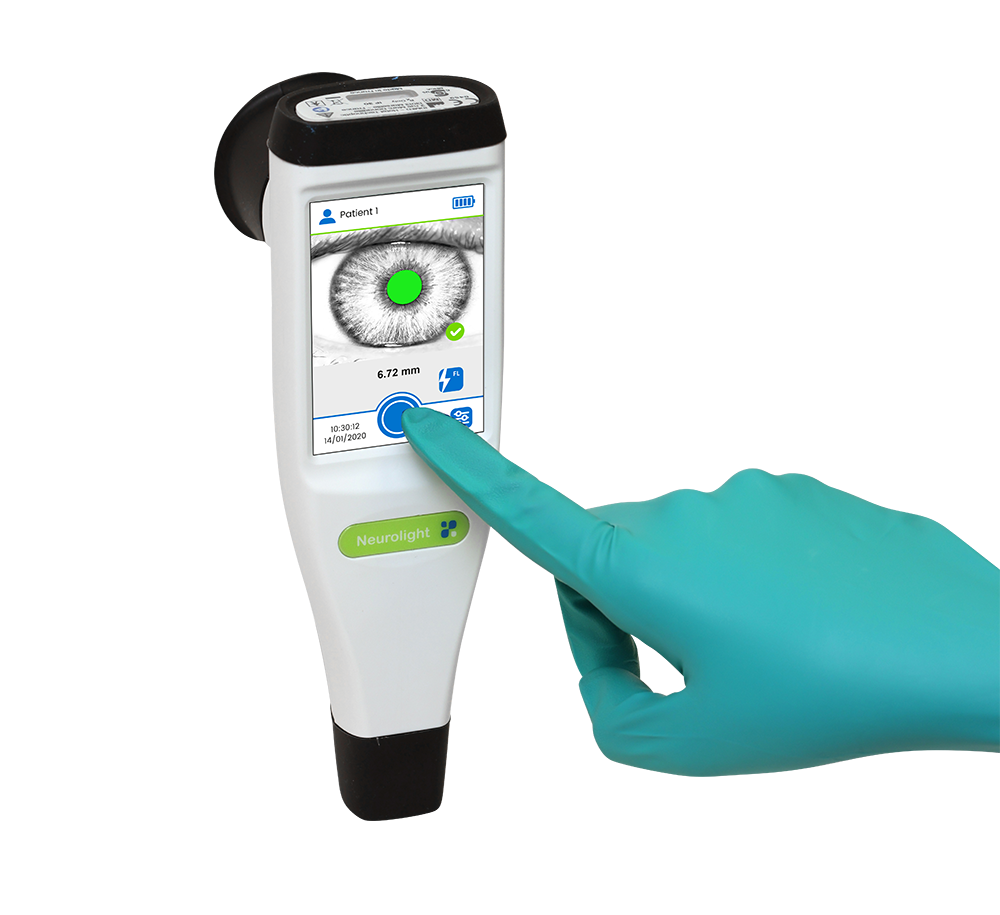 >> Beyond Pupil Examinations <<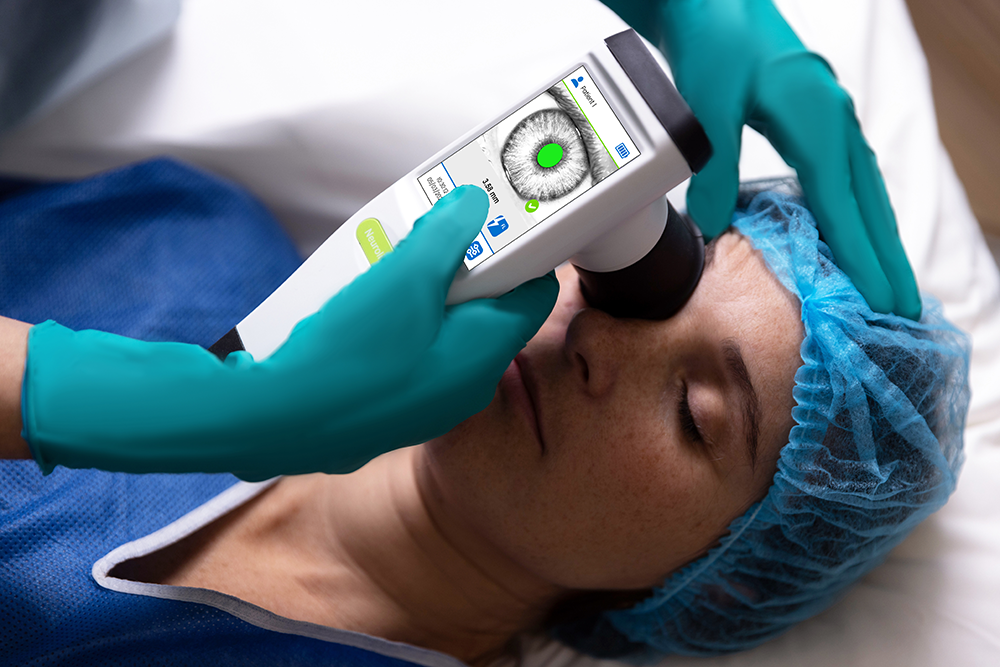 Neurological diagnosis of critically ill patients
Monitoring after primary and secondary brain injuries
Prognosis after cardiac arrest
Non-invasive Intracranial Pressure Monitoring
Triage and Assessment Tool
>> Designed for daily practice in ICU <<
The NeuroLight is suitable for use in Intensive Care Units, Neuro-ICUs and Emergency departments.
Easy-to-use device
Mobile and rechargeable
Traceability and data transfer
No proprietary consumables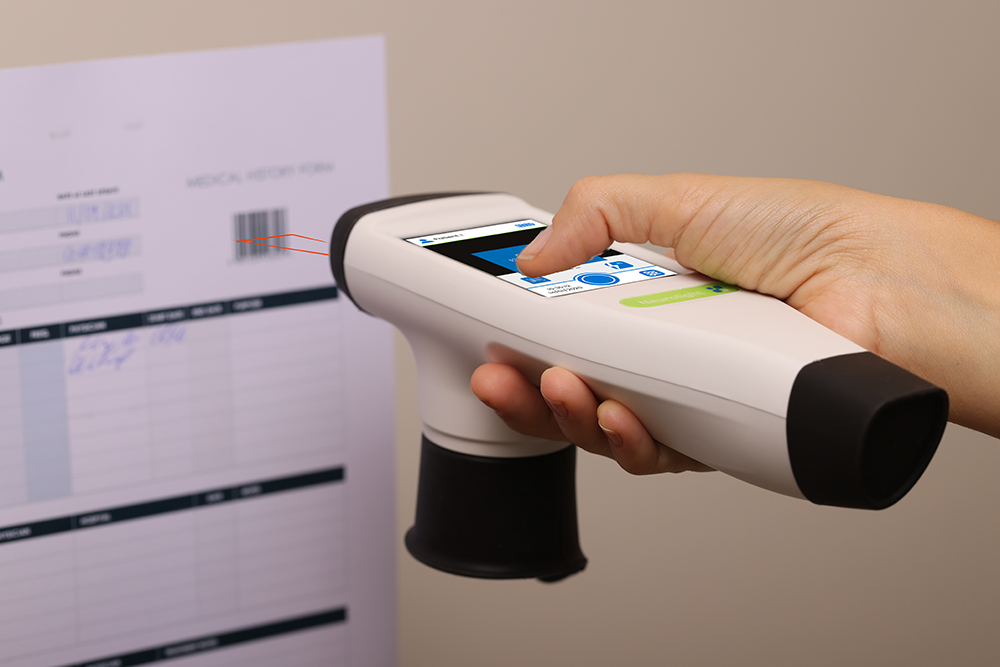 Pupillary size measurement
Photomotor reflex measurement
Trend curve
Suggestion for interpretation

Absolute measurements without calibration
Wireless charging station
Patient identification by barcode reading
Reusable or disposable eyecup

EN60601-1 (Medical Electrical Equipment)
IEC 62471 (Infrared light)
CE 2a class marking (CE 0459)
Latex Free

Real-time measurement
320 Lux flash of light
0,1 mm precision
Data transfer
Eyecup opaque to ambient light
1. Neurological examination of critically ill patients: a pragmatic approach. Report of an ESICM expert panel. Intensive Care Med. 2014 Sharshar T, Bruder NJ, Velly LJ et al.
2. Neurological Complications and Noninvasive Multimodal Neuromonitoring in Critically Ill Mechanically Ventilated COVID-19 Patients Denise Battaglini, Gregorio Santori, et al.
3. Consensus summary statement of the International Multidisciplinary Consensus Conference on Multimodality Monitoring in Neurocritical Care. Le Roux P, et al.
4. Automated quantitative pupillometry for the prognostication of coma after cardiac arrest. Suys T, Payen JF, et al.
5. Quantitative pupillometry and transcranial Doppler measurements in patients treated with hypothermia after cardiac arrest. Heimburger D, Payen JF et al.
6. Correlations Between Hourly Pupillometer Readings and Intracranial Pressure Values. for healthcare professionals from the Neurocritical. McNett M, et al.
7. Noninvasive Intracranial Pressure Monitoring for Severe Traumatic Brain Injury in Children: A Concise Update on Current Methods. 2018. Narayan V, et al.

We are an
eco-friendly company

Open ended choice of
disposable or reusable material


Our product range market availability differs for each country. Please contact us to know which product is available in your country.
Our partners and distributors are at your service to meet your needs and the needs of your patients.

      Distributeurs implantés
      *Distributors located

      Distributeurs en cours d'implantation
      *Distributors being implemented

Hôtel Technoptic
2 rue Marc Donadille
13013 Marseille – FRANCE