>> Gagnez du temps sur vos examens de routine <<
Simplifie et objective l'évaluation pupillaire
Résultats indépendants de l'examinateur
Mesures précises en toutes circonstances
Données transmises entre les changements d'équipe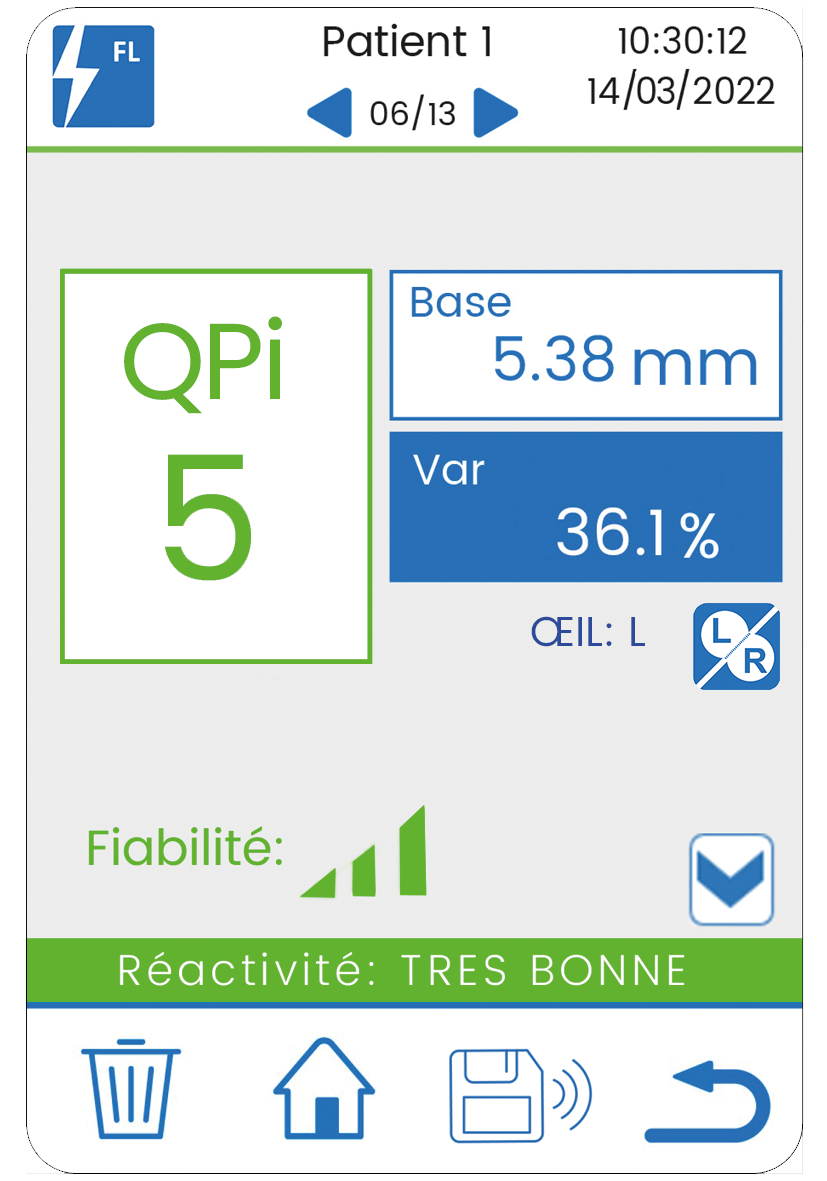 Quantitative Pupillometry Index
Le score QPi permet une interprétation rapide du réflexe photomoteur des patients.

>> Pupillométrie Quantitative Automatisée <<
Mesure absolue de la taille pupillaire (Myosis/Mydriase)
Mesure quantitative du Réflexe PhotoMoteur (constriction)
Détection des anisocories
Visualisation des tendances et détection de tout changement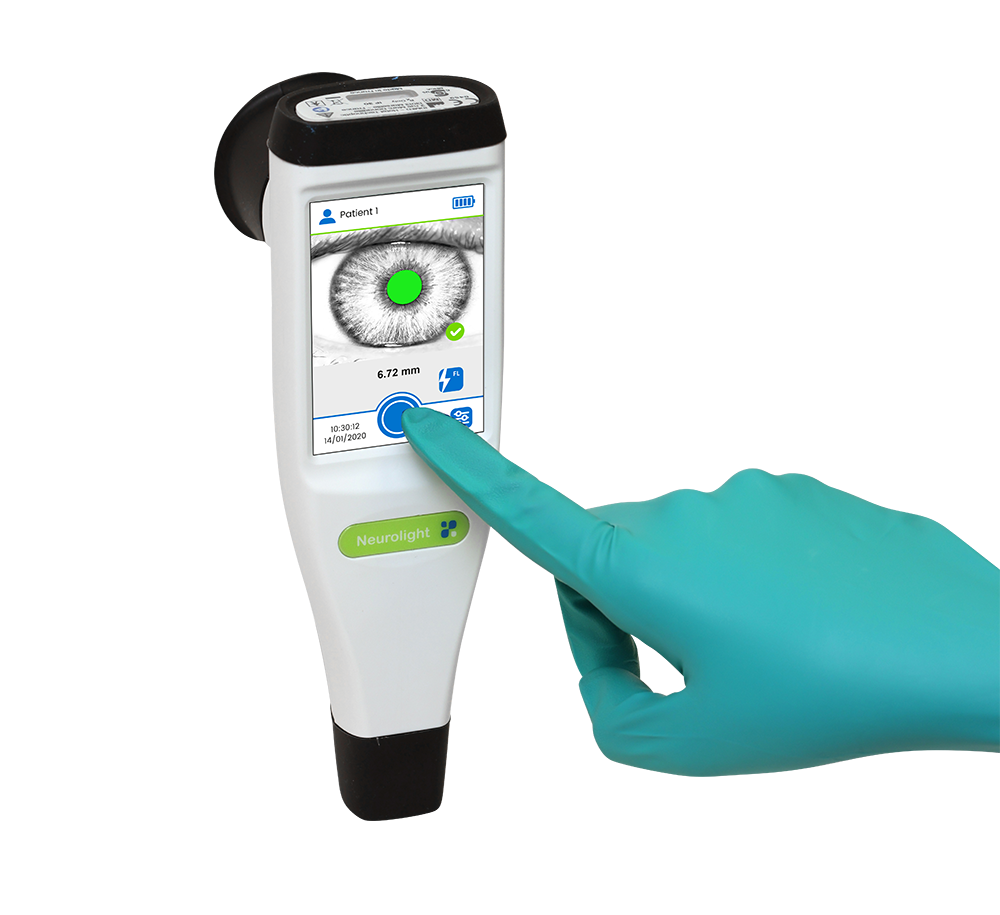 >> Au delà de l'examen pupillaire <<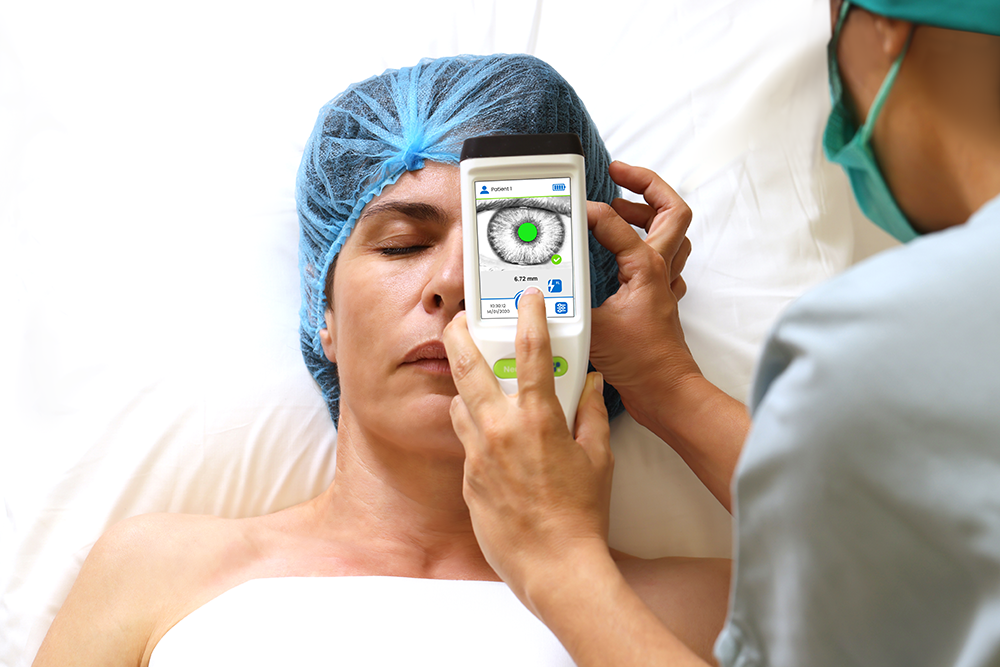 Diagnostic neurologique des patients critiques
Surveillance des lésions cérébrales primaires et secondaires
Pronostic après arrêt cardiaque
Surveillance non-invasive de la pression intracrânienne
Outil d'orientation des traitements
>> Conçu pour une pratique quotidienne en réanimation <<
 Le NeuroLight est adapté pour une utilisation en Réanimation, Neuroréanimation, Soins Intensifs et aux Urgences.
Prise en main rapide
Appareil mobile et rechargeable
Traçabilité et transfert de données
Aucun consommable captif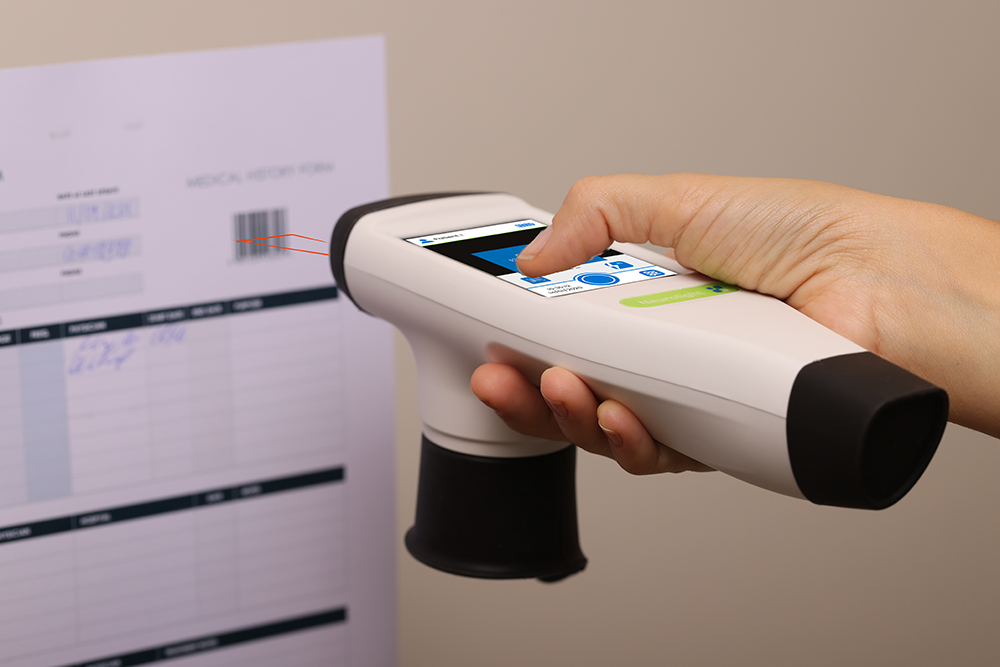 Mesure de la taille pupillaire
Mesure du Réflexe PhotoMoteur (RPM)
Courbe de tendance
Suggestion à l'interprétation

Mesures absolues sans étape de calibration
Base de recharge sans contact
Identification des patients par lecture des codes barres
Embout oculaire réutilisable ou à usage unique

EN 60601-1 (sécurité électrique)
IEC 62471 (éclairage infra-rouge)
Marquage CE Classe 2A (CE 0459)
Sans latex

Mesure temps réel
Flash lumineux 320 Lux (1s)
Précision de mesure 0,1 mm
Transfert de données
Oculaire opaque à la lumière ambiante
1. Neurological examination of critically ill patients: a pragmatic approach. Report of an ESICM expert panel. Intensive Care Med. 2014 Sharshar T, Bruder NJ, Velly LJ et al.
2. Neurological Complications and Noninvasive Multimodal Neuromonitoring in Critically Ill Mechanically Ventilated COVID-19 Patients Denise Battaglini, Gregorio Santori, et al.
3. Consensus summary statement of the International Multidisciplinary Consensus Conference on Multimodality Monitoring in Neurocritical Care. Le Roux P, et al.
4. Automated quantitative pupillometry for the prognostication of coma after cardiac arrest. Suys T, Payen JF, et al.
5. Quantitative pupillometry and transcranial Doppler measurements in patients treated with hypothermia after cardiac arrest. Heimburger D, Payen JF et al.
6. Noninvasive Intracranial Pressure Monitoring for Severe Traumatic Brain Injury in Children: A Concise Update on Current Methods. 2018. Narayan V, et al.
une entreprise éco-responsable

Nous sommes une
entreprise eco-responsable

Libre choix de matériel
à usage unique ou réutilisable


Un circuit court
de production
La commercialisation et la disponibilité de nos produits sont dépendantes des pays concernés, pour toutes informations veuillez nous contacter.
Nos collaborateurs et distributeurs sont à votre écoute pour répondre à vos besoins et aux besoins de vos patients.

      Distributeurs implantés
      *Distributors located

      Distributeurs en cours d'implantation
      *Distributors being implemented

3, Rue John Maynard Keynes
13013 Marseille